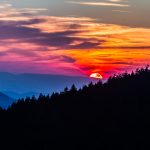 New Camera? Still on Auto? More of a pro, but don't know where to go?
I can help
From basics, like how to set up your camera, to finding Caves, Tunnels, Bears, Deer, Elk, Hummingbirds, Synchronized Lightning Bugs, Lake Reflections and even a Turkey or two. Maybe you want to learn to shoot the Milky Way? Or even a little Light Painting? I can help you do it all.
The best part is that you are the one who will be taking some amazing shots that you can print for yourself.
There are several options available. Tours are limited to 5 people unless otherwise agreed to prior to event.
You will need:
DSLR camera or equal*
Tripod
Wide angle lenses
Telephoto lenses
Memory card
Extra charged battery
Water
Snacks
Appropriate shoes and clothing
*(You can use a point-and-shoot camera or smart phone camera at your own risk, quality will not be good.) I also have one Nikon D7100 , 18-50 lens and tripod for a extra rental fee..
For Night Photography:
Remote for camera is recommended
Red or colored flashlight
There are very limited stores or restaurants in the park. Wear weather appropriate clothing and shoes/hiking boots. Be aware that temperatures in the mountains can vary greatly from Gatlinburg or other surrounding areas. Gaiters are recommended, as two types of venomous snakes (copperheads and rattlesnakes) are found in the park.
Attention! Federal law also requires everyone to stay 50 yards away from animals. As of 2018 you may not enter a field with wildlife in it. That means you, your children, and anyone within your group. You or anyone in your group are not allowed to damage, remove, add, or displace anything in the national parks. I am not a babysitting service, if you cannot respect others or the park in these simple rules, after a warning you may be asked to leave the group (with no refunds due to failure to comply). I do my best to respect the animals while also having a fun and unique adventure. I also am not responsible for lost, damaged or stolen property, personal injury, or anything not related to learning how to take good pictures. You're responsible for yourself and everything you bring.
Rates start at $500 per person. Family and group rates are also available, please contact me for more information.
Milky way and Night photography is $300 for 3&1/2 hours and includes a 30 minute editing class. There is a limited window of opportunity for certain night photography, please contact me to discuss what you are interested in before purchasing. The Milky Way Core is out April-Oct. however you can learn to shoot stars and Star Trails.
All Deposits are Non Refundable. If there is a week or more notice you can have a raincheck or reschedule.
Contact information:
Darkskyguy@yahoo.com
1-865-507-0337